Greetings, PLANETQUANTUM.COM visitor. :-) RenderDemo is a simple GUI demo application written in the Quantum language which renders mathematical formulas in a window containing the formula's image, a "Prev" button, and a "Next" button. RenderDemo is implemented in the Quantum language as a .NET class and XAML file. You may recall from our previous news, our disclosure of Quantum's "Render&quot function which knows how to convert mathematical formulas into images. RenderDemo calls Render to render the images below.
RenderDemo Source Code: RenderDemo.q.txt, RenderDemo.xaml.txt
Below are images from RenderDemo.
---
Images: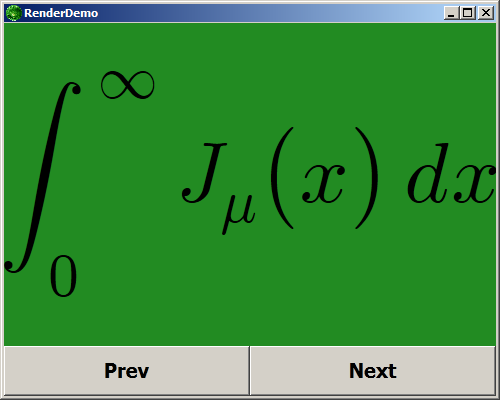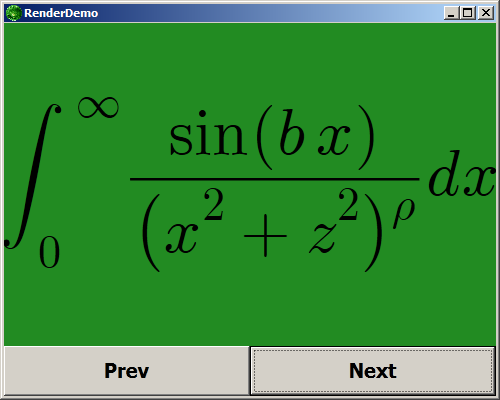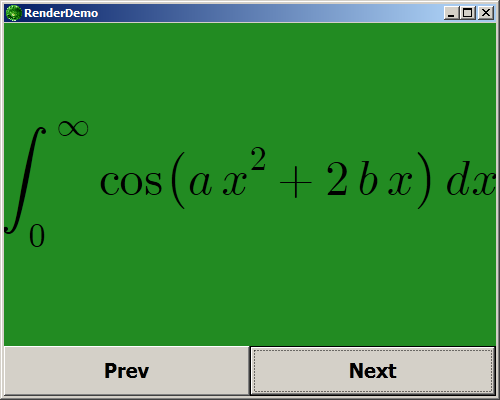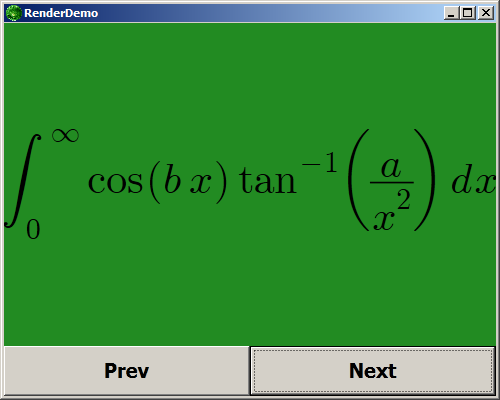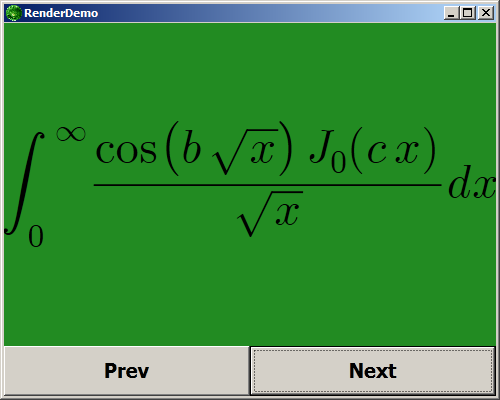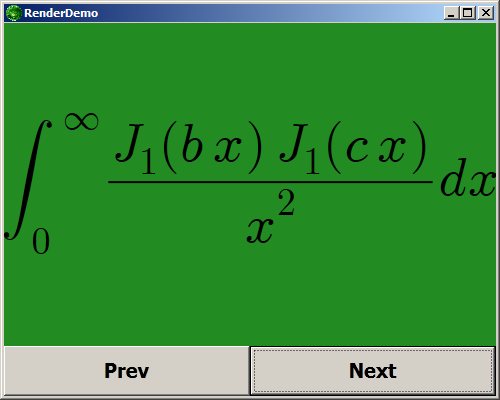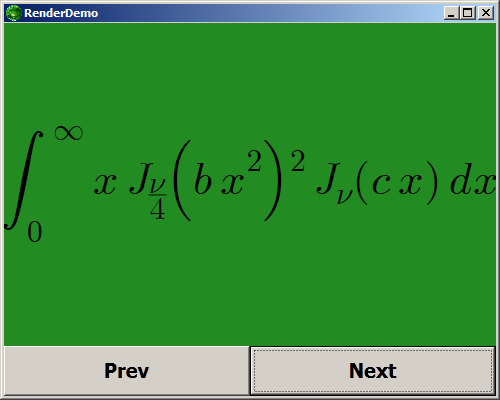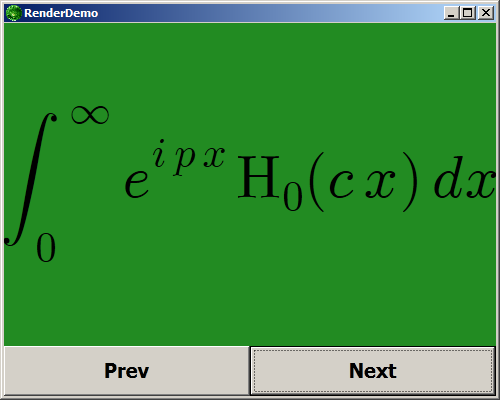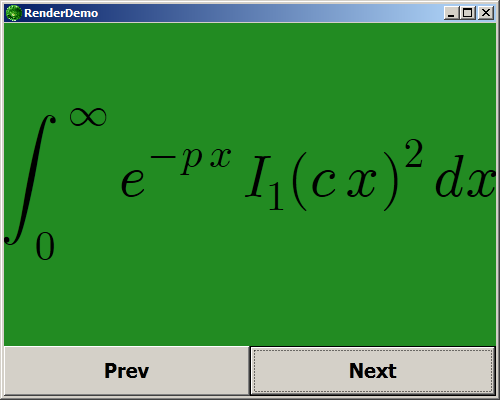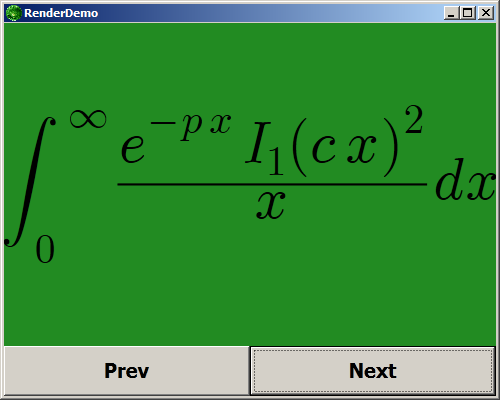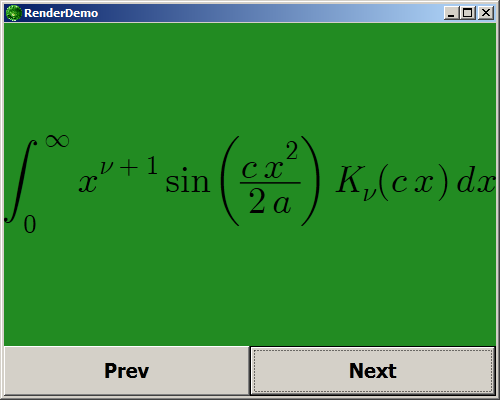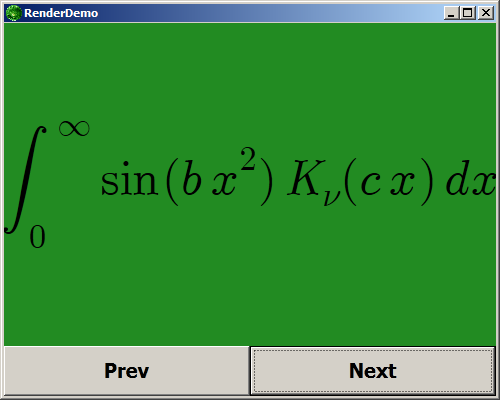 ---